Made in Poland , all products are manufactured at SKOFF's own
production plant in Poland.
We have
20
years of experience in the industry.


We are continuously monitoring trends and extending our knowledge
of the industry and the environment our customers operate in.

It is important for us to combine innovation with end user's satisfaction-
oriented sustainable development.For many years

,

we have been co-
operating with reliable trade partners.


Owing to reliable services, we have a lot of regular customers

We warrant a timely and quick order filling

A team of
our
qualified
specialists
are
ready
to
assist
you
Our approach to customers is individual and flexible

Portfolio of products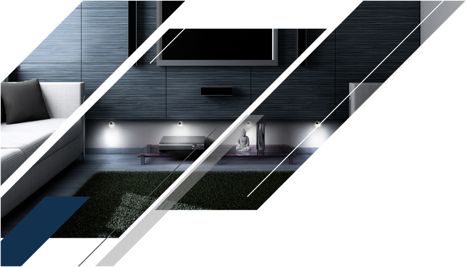 Architectural lightning

Furniture lightning

Indoor and outdoor lightning

Electronics

Lighting accessories

Industrial and
intellectual
property
Products bearing the SKOFF DESIGN mark have been entirely designed by SKOFF without violating third party rights to industrial designs. We pay special attention to our own design and hence we protect it with rights to industrial designs and utility models.Our main objective is to render our own ideas in end products without imitating others. In our opinion, aesthetic perception of an object is as important as its function and the best solution for consumers is when the functional role is coupled with the general structure and artistic expression of the end product.
Awards
Honorable Mention
of XXVIII

International
Bielsko Fairs

ENERGETAB


for

Galaxy Line (2015)
"Furniture Diamond 2011"
as Furniture Accessories
for : furniture

shelf


"PM Solum" type
G45, G60, G90 (2011)
2nd

Place for

Furniture


Shelf PM SOLUM as the
Best

Product of

XVIII
International Fairs
Light (2010)
Award Nomination
as the most innovative


product of

LIGHTFAIR


in Las Vegas for

Music
Line (2008)
Honorable mention

in
the competition

"

Silesian
Product 2006" for Music
Line (2007)
European Medal
for Music Line
awarded by

Business
Center Club (2007

)

Special Prize

for

professional

partnership

awarded by Castorama
Poland(2006)





Innovative Product – Honorable mention for

Music Line products
in Castorama (2007)
Gold

Medal

of
International

Fairs in


Poznań for Music

Line
(2005)
Honorable mention

on
Interior and Furniture
Fairs

in Katowice(2003

)
IP20 OR Hermetic IP66 ?

Each element of LED module is
covered with the layer of UV
cured varnish

After varnishing, modules go to
special exposure chamber where
the varnish is hardened and in this
way whole modules are protected